Wondered how you can replay the clips you captured in game using this button

??
Setting-up The Viewer
Okay, Let's start!

1. Open the folder that contains your GlacialRO, and look for the old .exe we use before HaShield Launcher was implemented this one (
). If you don't have one see the link below, ill upload one for this purpose.
http://www.mediafire.com/download/q7p9xr5drz1par3/GlacialRO.exe
2. Right Click that .exe and mouse-over to "Send To", you'll see an option "Desktop (Create Shortcut)". Click on that to create a shortcut on your Desktop. You may close the folder now if you wish to. (This may vary across different versions of Microsoft OS. I'm on Windows XP (IKR, Microsoft Sucks!!!

)).
3. On to your desktop, look for the shortcut created, right click then pick properties then look for the field saying "Target: " there should be some text there giving out the location of the GlacialRO.exe leave that text be, and add " - 1rag1 Replay". Click "OK" then you are set
*Take note of the space right after the "
On To Testing If It Works
*If you don't have any saved replays feel free to download the one I provided below.*
http://www.mediafire.com/download/2i1os7ier9ef6o4/SlidingPoringEvent.rrf
If you downloaded the file:
*Go to your GlacialRO folder and look for a folder named "Replay", place "SlidingPoringEvent.rrf" in that folder*.
1. Open / Run the shortcut(
) by double clicking it / click then enter / right click so on..... etc., it should be on your Desktop if you haven't move it anywhere. Yes, I renamed mine yours should be named "GlacialRO / shortcut to GlacialRO / GlacialRO - shortcut".
2. Click "OK" for this one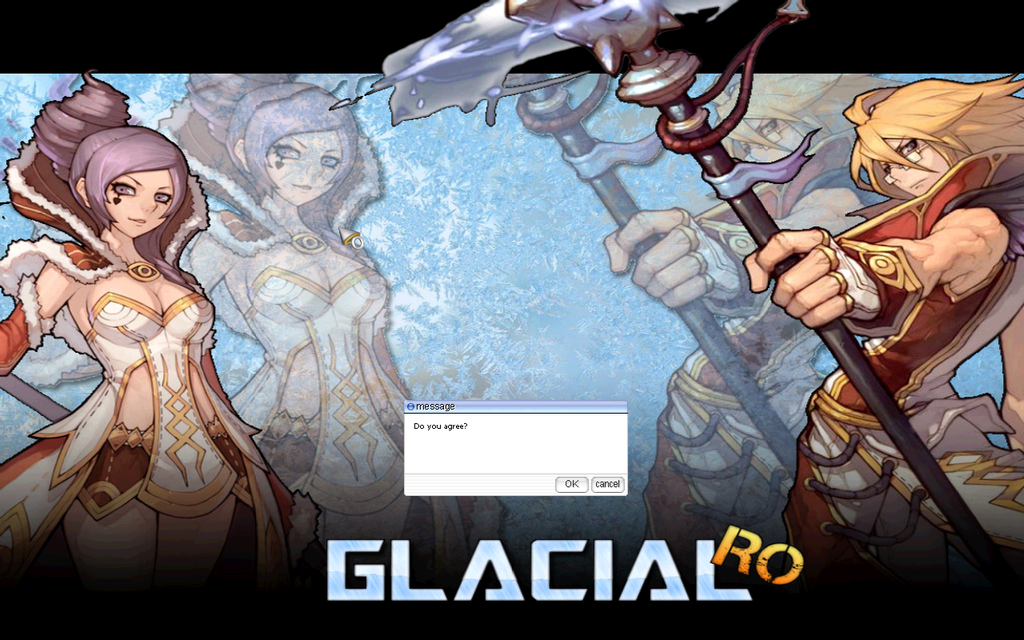 3. Pick which replay to view then click "OK"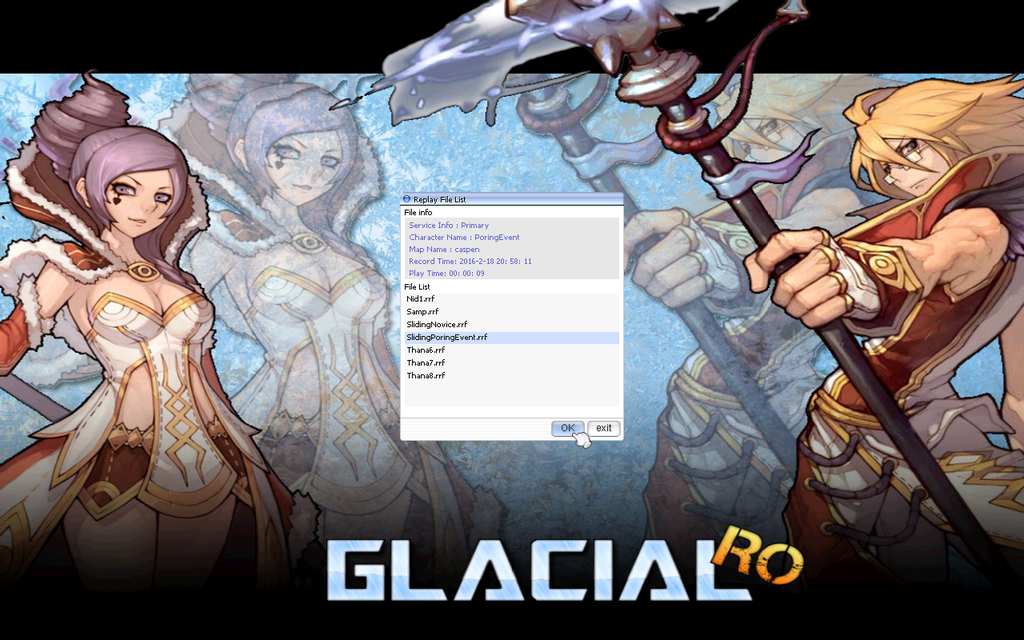 4. You'll be greeted by this scene if you downloaded the sample I provided.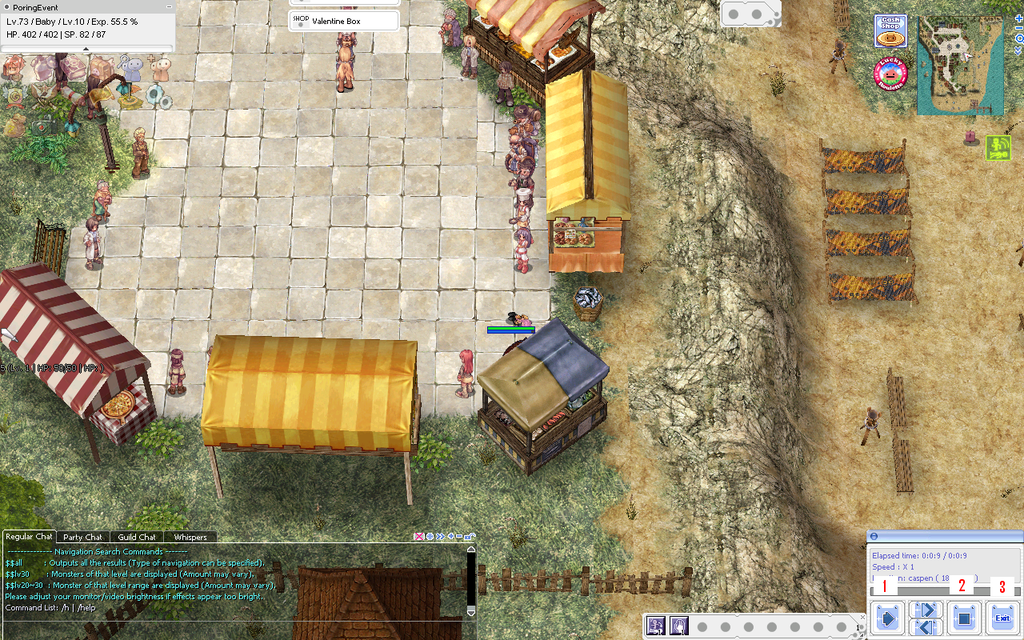 *Quick Guide*
1. Is the Play button
2. Is Stop/Reset button
3. Will lead you back to replay selection screen